[spb_text_block pb_margin_bottom="no" pb_border_bottom="no" width="1/1″ el_position="first last"]
Act now to restore the recently repealed shoreland zoning provisions.
What happened to shoreland zoning?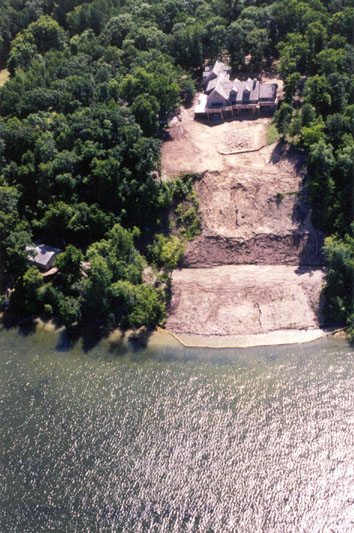 With the passage of the 2015-17 state budget (Act 55), the manner in which counties can regulate shoreland zoning changed dramatically.
For over 40 years, Wisconsin law allowed counties to enact shoreland zoning ordinances stricter than the minimum standards set by the WisDNR.
Changes slipped into the budget bill well after the period for public comment had ended changed all that.
Now, Wisconsin counties cannot:
Enact or enforce shoreland zoning provisions stricter than the state standards,
Require approval, fees, or mitigation for many aspects of repairing, replacing, or reconstructing non-conforming structures close to the water, or
Regulate lighting or require placement or expansion of buffers, among other changes.
What if local control isn't restored?
Lakes across Wisconsin aren't all the  same. That's why for decades Wisconsin allowed regional management by the counties to protect the most vulnerable waterbodies. But if the legislature is dead set on a "one size fits all" philosophy, shouldn't we find the most vulnerable lakes and rivers, and set the minimum standards to protect those waters? Of course, under that scenario, some lakes would have protections they don't really need – and that's why county-level local control makes so much sense.
CONTACT YOUR LEGISLATORS NOW!
Please contact your legislators now and tell them to restore shoreland zoning!
Learn more at Wisconsinlakes.org.
[/spb_text_block]