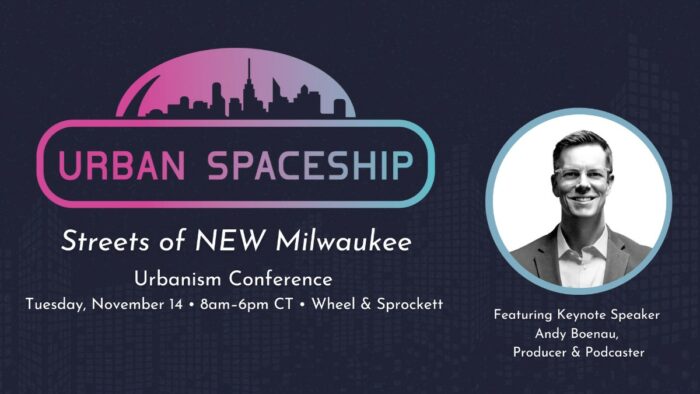 You won't want to miss the annual Urban Spaceship Conference on Tuesday, November 14th from 8 AM to 6 PM at Wheel and Sprocket in Milwaukee.
This year's conference theme is the "Streets of NEW Milwaukee," and they'll be talking about trends in pedestrianization of cities, including the conversation around 794, bike lanes, city planning and design, advocate and funding mechanisms, and more.
Keynote speaker Andy Boenau, producer of Urbanism Speakeasy and How We Get Around, will be sharing simple truths about city planning & transportation to help you promote healthy infrastructure.
Get your tickets now – https://www.eventbrite.com/e/urban-spaceship-conference-tickets-630247175267