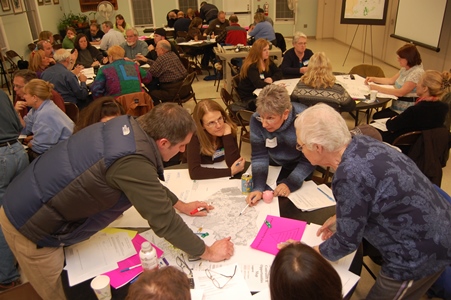 Hearing on Repeal scheduled for Wednesday, October 21.
Update: No action was taken at the hearing on the Repeal on Wednesday, October 21.  We will keep you updated as the bill moves through the process.
Please contact your legislators and tell them you support Wisconsin's Smart Growth Comprehensive Planning law that guarantees local planning will be locally driven.
Share your Success Stories!
Write to your Legislators!
Contact your legislators and let them know that Comprehensive Planning protects property rights and helps communities by keeping planning local!
Comprehensive Planning has been the Law in Wisconsin for 15 years and it has been one of our great success stories.
Look: Comprehensive Planning Law Facts: Why AB 371/SB 266 Is Not Good For Wisconsin.
Please Help Us Keep Smart Growth in Wisconsin!