There are still spots available – Contact the Community Programs Director Susan Gaeddert directly if you would like to attend: susan@1kfriends.org.
At long last, Active Wisconsin members have the opportunity to meet in person! On Friday, October 6, we will meet on the beautiful Lawrence University campus in downtown Appleton, Wisconsin for an all-day event called Moving Communities Forward on Active Transportation.
Hear from special guests Assembly Representatives Kristina Shelton and Lee Snodgrass, who are champions for safe routes and state policies that support active transportation in Wisconsin. Guest speakers will share special presentations about transit and mobility, livable communities, and a new model for community engagement in local transportation planning.
Registration is open now! This event is free! Breakfast, lunch, and snacks will be provided for all attendees.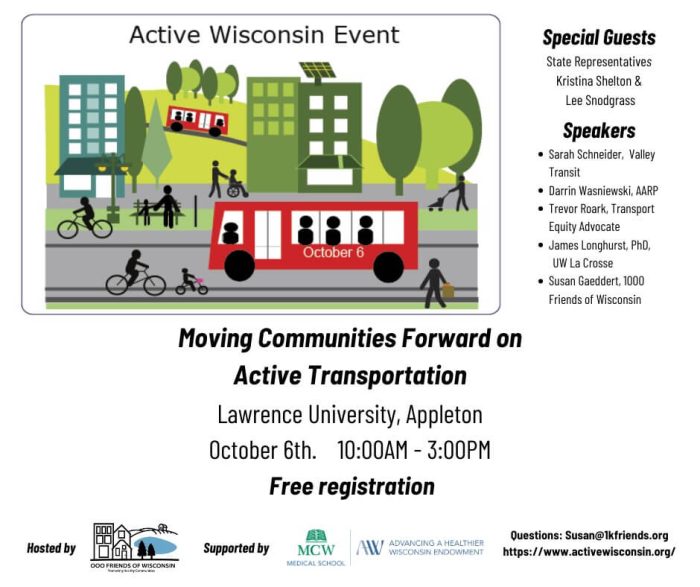 Moving Communities Forward on Active Transportation is funded in whole by the Medical College of Wisconsin endowment for Advancing Healthier Wisconsin.