Tom Mlada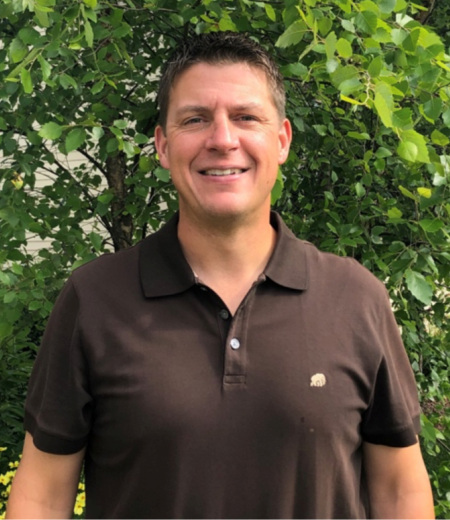 Tom Mlada has proudly served as a member of the 1000 Friends of Wisconsin Board of Directors since 2016. His participation with 1000 Friends spans a number of projects during his six-year tenure as Mayor of the City of Port Washington, including various Active Community and Green Tier Legacy Community Program related initiatives. These efforts were often focused on making the City of Port Washington more walkable, bikable, sustainable, and recreationally accessible for all.
Tom went to Lakeshore Natural Resource Partnership (LNRP) after eight years of municipal and nonprofit organizational leadership experience. Most of that service focused on community engagement in environmental stewardship, and most of that time involved a direct connection to LNRP. In fact, in 2016, then-Mayor Mlada was recognized by the Lake Michigan Stakeholders as a "Champion of Conservation" for his leadership on local land and water conservation issues.
"Having worked very closely with LNRP staff and having served as co-Chair of the Lake Michigan Stakeholders during my six-year tenure as City of Port Washington Mayor, I witnessed and experienced the very real community impact of this extraordinary organization," Mlada said. "I am genuinely honored and humbled by the opportunity to now join the very talented LNRP Team – staff, Board of Directors, and friends and stakeholders – and help advance our collaborative stewardship efforts."
As Mayor of Port Washington from 2012-2018, Tom championed the cause of environmental stewardship and sustainability, launching the city's Environmental Planning Committee at the outset of his first term to lead forward the work. He helped advance the city's coastal resiliency efforts, expand public access to the lakefront, and advocated for a National Marine Sanctuary designation for an area of Lake Michigan stretching from Port Washington to Two Rivers.
More recently, Tom served as the Director of Development for the Ozaukee Washington Land Trust. There, he contributed to the organization's open space protection and natural resource preservation work. During his tenure, Tom helped to advance the organization's fund development, marketing, and communication efforts and lead stakeholder and investor engagement initiatives.
The Mlada family – Tom; wife Kathy; daughters Olivia (17), Evelyn (13) and Aubrey (8); and dogs Jack (6) and Bruno () – now call the Village of Grafton home, after previously residing in the City of Port Washington for 19 years. Tom and Kathy are both graduates from St. Norbert College in DePere, Wisconsin.