Currently, the Library Mall lacks suitable shade structures or comfortable seating (see image below, top), even when it is not under construction. The 700 and 800 blocks of State Street currently offer seating, but it is fixed, made of concrete, and awkwardly arranged in the middle of a pedestrian through-way around a 70s-era speaker podium (see below, bottom). Additionally, the recommended removal of old and diseased trees along the length of the State Street Mall substantially reduces available shade. Like every great public space, the Library Mall and 700 and 800 blocks of State Street need comfortable and inviting shady areas and structures for people to see friends, meet and greet their neighbors, and feel comfortable interacting with strangers. This fundamental precondition is essential for people to enjoy the public space and to partake in other activities.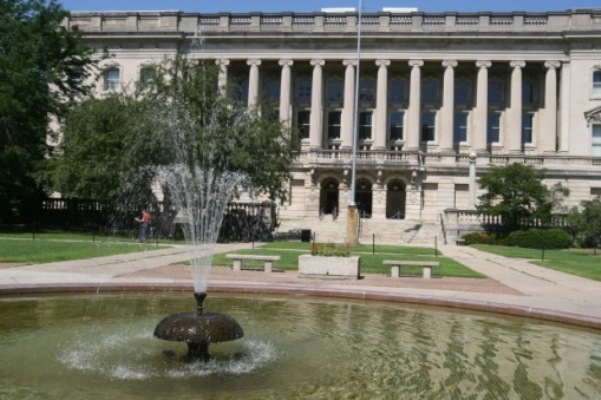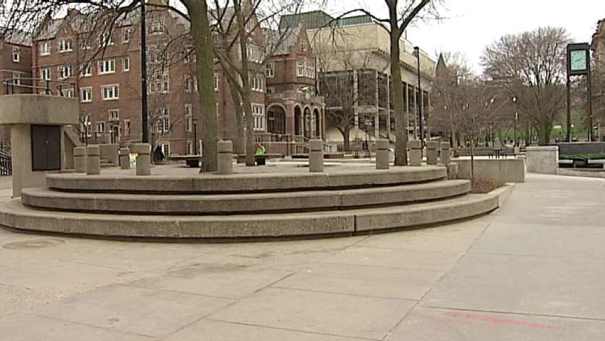 Comfortable, movable seating and shade structures are critically important and should be incorporated into the project design for the Library Mall in the form of movable tables, umbrellas, chairs, and additional trees. Tables, umbrellas, and chairs can be easily moved to accommodate different sized groups of numbers of people and to individually accommodate their seating arrangements. For an example of the benefits of offering flexible seating arrangements, look no further than the Union Terrace, one block away. The same iconic tables and chairs there can—and are—endlessly reconfigured to fit the needs of the moment, from large groups gathering for a class reunion or school projects, to smaller table sets arranged stadium-style for a concert or movie. These temporary shade and seating systems also allow expansion of the seating capacity for large scheduled events and quick removal and storage at the conclusion of events or in the event of inclement weather.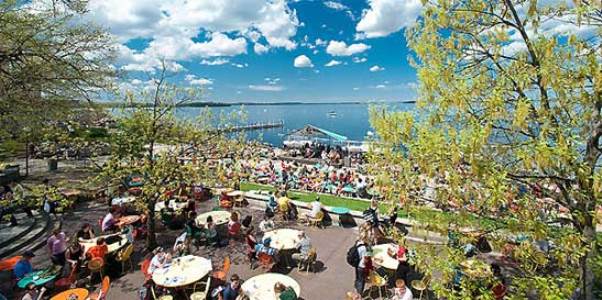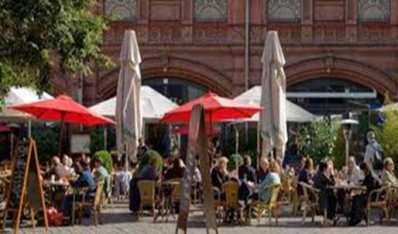 Lastly, flexibility is a core design principle for this project. Tables and chairs and shade – including umbrella systems – are simple, inexpensive and very effective features with which to convert a pass-through space into a destination. For a public space intended to serve a wide variety of people, interests and activities, simple and flexible seating and shade features offer the greatest return on a very modest initial investment.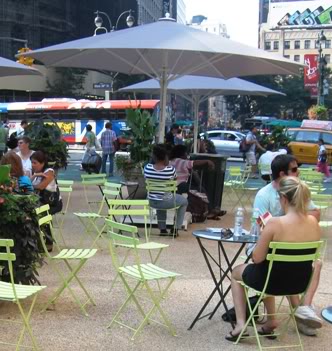 Storage, maintenance, and security are typically the biggest potential issues with moveable tables, chairs, and umbrellas, but the UW manages an off-site storage system for its starburst chairs at the Union Terrace, and workable models exist. For example, many of New York City's Business Improvement Districts purchase and manage inexpensive street furniture that helps make the city's streets more welcoming.
Please see Idea 1 and the Introduction for more information.