Letter to the Task Force on Climate Change.
1000 Friends has been closely monitoring the Governor's Task Force on Climate Change to make sure that ambitious and equitable recommendations on land use and transportation are included in the final report.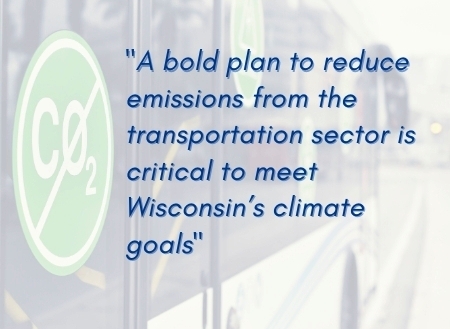 Back in March, we were asked to give a presentation before the task force on the role walking, biking, and transit can play in reducing our transportation emissions.
We submitted recommendations that include reauthorizing regional transit authorities (RTAs), the return of the complete streets program to its original 2009 wording, and additional state aid to public and active transportation.
Throughout the process we have pushed for bold action that will set Wisconsin on a path to dramatically reduce transportation emissions. Many of our suggestions have been included in the list of draft recommendations.
1000 Friends crafted a letter, signed by many of our partners, in support of these draft transportation recommendations. We will continue to push to ensure they make it across the finish line and into the final report.