1000 Friends, along with our partners WISPIRG, Sierra Club and WISDOM organized a day-long summit of community leaders working for a more equitable transportation system in Wisconsin on March 10, 2018. The goal of the summit was to build a stronger network of transit advocates and highlight a common message—the need for greater state investment in public transportation.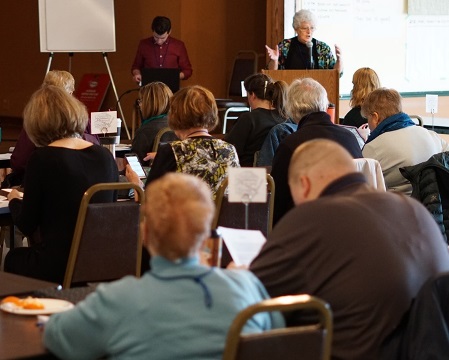 We had a packed agenda—the conference was kicked off by David Liners, Executive Director of WISDOM who talked about how reliable transit was crucial to providing opportunity and helping close racial and economic gaps. Ash Narayanan from 1000 Friends gave the group an overview of transportation funding and priorities in the state, and highlighted Regional Transportation Authorities (RTAs) as a key requirement for new capital investment in public transit.
There were many small group discussions, where participants split up by geographic area and worked together to envision what a robust transportation system in their community would look like. The day closed with the development of a coherent message and strategies that attendees could use to garner support from the general public and elected officials for a 21st century transportation system in Wisconsin.