On Friday, May 5, members of the Wisconsin Climate Table met in person for the first time since March 2020!
Two dozen people representing a range of expertise and advocacy interests convened at Waukesha County Technical College for an all-day meeting and networking event.
Maria Redmond, Office of Sustainability and Clean Energy, gave an update on the Wisconsin Clean Energy Plan, the Evers' administration's efforts to move forward with green workforce development and establishing a green bank, federal funding for pollution reduction, and more.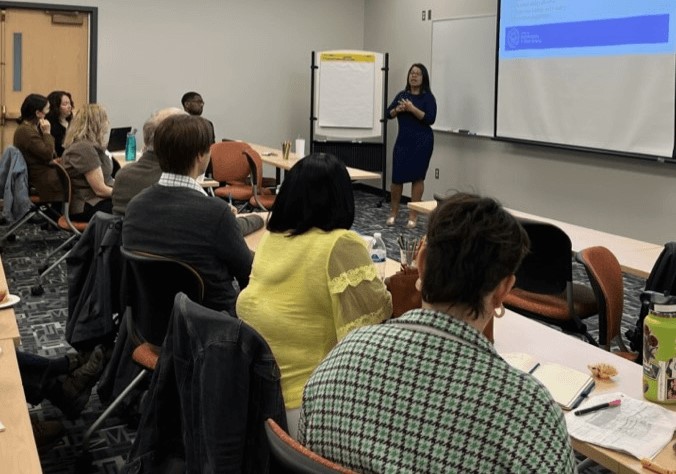 Co-chairs of the Community Commitments Campaign, a group dedicated to supporting local governments in planning for climate change, resilience, and sustainability, presented a new tool kit for Equity in Local Climate Action Planning, which is currently in a beta version and will be ready for launch in early summer 2023.
Keviea Guiden, Project Coordinator for the campaign, spoke about her work organizing at the grassroots level and collecting stories of energy burden in the Milwaukee area, which will be a component of the Tool Kit.
Climate Table members also shared updates and success stories from their respective organizations and engaged in some brainstorming for strategic planning in the future.
The climate crisis looms large, but even so, it is inspiring to have so many dedicated people in a room together with a common goal.