And that's a wrap! It's hard to believe, but the inaugural Community Transportation Academy has come to an end. The Community Transportation Academy brought together participants of all ages and walks of life from in and around La Crosse to learn the basics of local transportation planning, hear from experts on various topics, and connect with each other as advocates.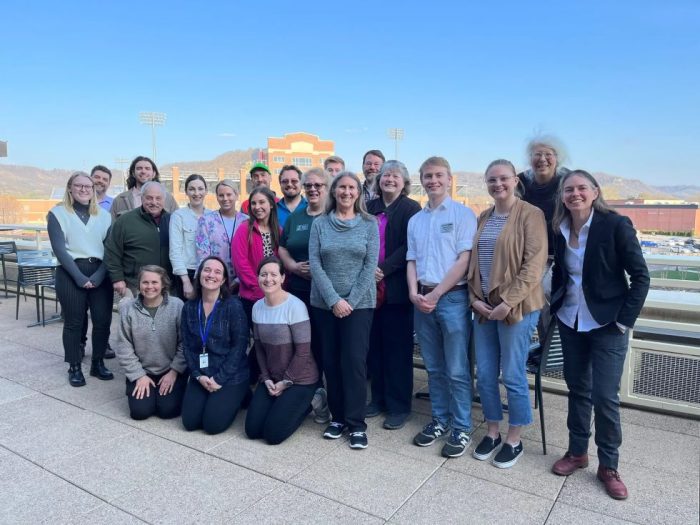 Navigating the maze of local transportation planning can be a barrier to participation, and the Academy is meant to demystify those processes and empower members of the public to be involved in local transportation policy. The Academy was a combination of in-person and virtual sessions. Over 10 class periods, we heard from experts on regional planning, livable communities, dangerous street design, complete streets, local climate action planning, and more. We took a tour of local transit facilities and rode one of the new EV buses in the MTU fleet, and we conducted a walk/roll audit of a local road frequently cited as hazardous for pedestrians.
The final session took place at the UW La Crosse Student Union and featured six presentations from participants in the class.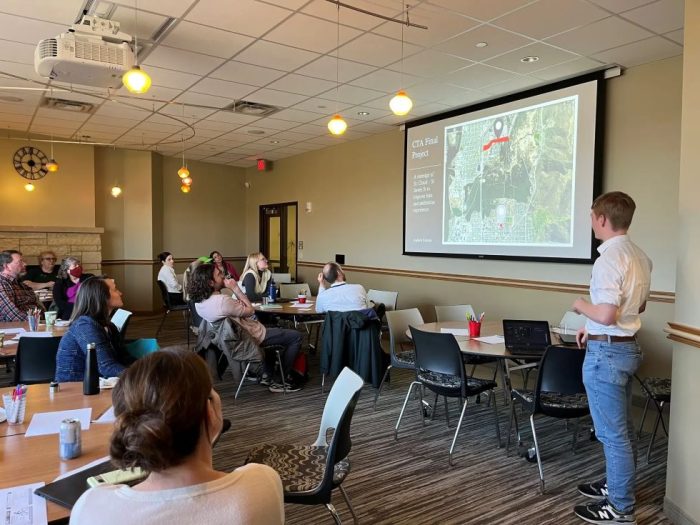 Topics included:
City of La Crosse Parks Bike Rack Survey
Nelson Park Access Project
3rd Street Pedestrian Crossings
West Avenue RFBs (rapid flashing beacons)
La Crosse's Climate Action Plan: Citizen Advocacy in Support of Transportation and Mobility Action Steps
Bike Access in the St. James St./River Valley Dr. area
Randi Pueschner, owner of Smith's Bike Shop in La Crosse, brought special treats: brownies decorated with chocolate bikes and bike racks. The brownies were educational, she explained, "to demonstrate the proper way to lock up a bike."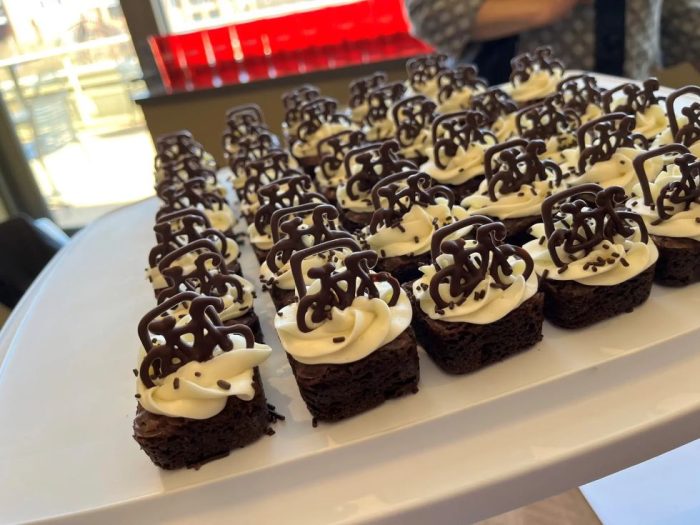 If you want to hear more about the Community Transportation Academy, sign up for our May webinar! On Wednesday, May 17, from 12-1, Community Programs Director Susan Gaeddert will be joined by some of the participants to do a presentation on the Academy, its origins and impacts, and where it's going next.