#1 – Bayfield County – Fixing Local Roads and Building Electric Vehicle Infrastructure in Rural Wisconsin
While you may know that Wisconsin's smallest city is famous for its summer tourists, beautiful shorelines, and warm hospitality, you may not know that Bayfield County is also a leader in sustainability. Local leaders recognized that climate change is a growing threat to their rural economy. Nearby County Road A, is a critical link to forest lands and is not designed to handle roadway traffic during the spring. This means that a major roadway for the area must close for at least 60 days a year. This closure, cuts off Bayfield County to parts of the logging industry, parks, and tourist attractions. Knowing that there was a lack of State funding to repair local road, Bayfield County looked to a unique opportunity, federal Rebuilding American Infrastructure with Sustainability and Equity (RAISE) funding.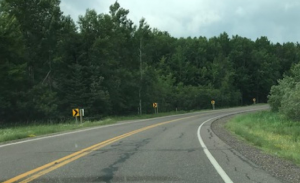 Folks in Bayfield County, recognized the flexible RAISE funding could solve two issues at the same time. It could fix the aforementioned road closures and help the county meet their sustainability goals by building electric vehicle (EV) charging stations along the route. Given the increasing role of EVs in the tourism industry, this presented a win-win for Bayfield County. While we await the results of Bayfield County's application, 1000 Friends salutes their forward thinking to repair local roads and build EV charging stations in tandem. This clever proposal will support rural economic growth and have positive climate impacts if accepted. Wisconsin needs more innovative leaders who think outside the box to meet both their local needs and address climate change. Three cheers to Bayfield County!
1000 Friends is starting a series to highlight the dynamic efforts that communities across Wisconsin are taking to meet both local needs and address climate change.