Green Tier Legacy Communities Information
Learn about Green Tier Legacy Communities:
GTLC Mission Statement
The mission of Green Tier Legacy Communities is to help communities across the state of Wisconsin move continuously toward a sustainable future through initiatives that promote environmental stewardship, economic growth, public health, and social equity.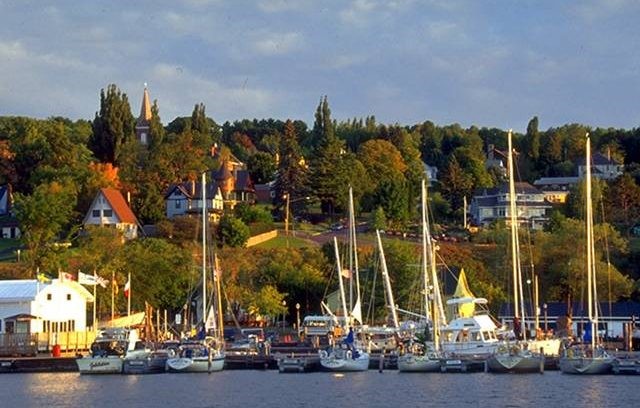 The sustainability movement is dedicated to creating better places for living. Sustainability efforts focus on improving the environment, as well as the financial and social well-being of communities. Many communities in Wisconsin are now adopting sustainability principles for their growth management. Most of these communities develop a Smart Growth plan as their foundation.
The Legacy Community program works cooperatively with other sustainability efforts taking place in Wisconsin. The program uniquely supplements ongoing sustainability efforts by focusing on achievable benchmarks and through raising community awareness of sustainable procedures. Legacy Communities can be a good starting point for a community wanting to create a pathway towards sustainability.
More About the Charter
Green Tier Legacy Communities demonstrate leadership in improving the economy, the environment and the quality of life in their communities. Moving forward, we will be continuously working to increase the number of municipalities participating in this innovative program.
1000 Friends of Wisconsin announced the formation of the Charter in December 2010. It was signed by the DNR; 1000 Friends of Wisconsin; League of Wisconsin Municipalities; Municipal Environmental Group – Wastewater; Center on Wisconsin Strategy and Wisconsin Energy Conservation Corp. They aligned their efforts in support of Sustainable Community development.
In the years since the Charter was first developed, membership has grown to include many of Wisconsin's most innovative communities and counties.
Communities participating in the charter have direct access to a Wisconsin DNR resource team that provides technical assistance to communities and acts as a single point of contact for all interactions between the community and the department. Other nongovernmental partners in the charter also provide technical assistance to participating communities.
Why Become a Green Tier Legacy Community?
The future of our landscape can be predicted by the health of our communities today. If we value the communities where we live and invest in their future, we will have a place that can proudly be left for future generations.
When our communities deteriorate we look for new places on the landscape to develop. This practice typically involves farmland lost to subdivisions, new roads to carry more cars and the decay of neighborhoods that are left behind. If we care about Wisconsin, we must tend to our neighborhoods.
Green Tier Legacy Community Process:
Develop a plan that enables a continuous improvement process in all proposed action areas.
Engage and train employees to facilitate Charter goals and objectives.
The "Seven-Step" Process:
Define charter and planning area boundary
Collect, enter and evaluate environmentally related (benchmark) data
Evaluate current and desired trends based on city reports and commissions
Evaluate current comprehensive plan in light of current and desired trend lines
Develop and implement policies and programs to enable desired trends
Evaluate effectiveness and results of programs and policies
Make improvements to goals and programs
Six Benefits of participating in Legacy Communities:
Direct access to the Department of Natural Resources (DNR) expertise and technical assistance
Potential to receive discretionary funding and preference in awarding state grants
Creates a forum to be recognized for achievements in sustainable development
Advances position amongst competitive communities
Provides collaboration and information networking with experienced municipalities
Allows for "enlightened self interest"

Sustainable Strategies Webinar Series
The Sustainable Strategies Webinar Series is a free monthly webinar series for Municipal professionals. The Sustainable Strategies Webinar Series is produced by the Wisconsin Green Tier Legacy Communities. Support is provided by League of Wisconsin Municipalities, 1000 Friends of Wisconsin and the Wisconsin Counties Association.
View the DNR hosted Sustainable Strategies site for the list of Upcoming Webinars & to Register.
Sustainable Strategies Webinar Series Archives are available at the DNR website.
Webinars from the UW-Extension Regional Natural Resources Program
Sustainable Strategies
The purpose of the strategy options matrix is to provide a broad list of best management practices that encompass several elements of sustainability, including: energy, health, land use, transportation, waste, and water.  This list is not all inclusive and is subject to improvements and alterations.  Learn more.
Municipal Funding Calendar
Access the calendar at the DNR website.
GTLC Executive Committee
The Green Tier Legacy Communities are fortunate to have the expertise of the Executive Committee to help guide member's efforts. Deb sits on the committee, as well as representatives from The League of Wisconsin Municipalities, The Wisconsin Counties Association, Slipstream and the Center on Wisconsin Strategy. Municipal and county representatives also serve on the Executive Committee. Executive Committee representatives meet once a month and seek to leverage the network to provide ample opportunities and resources to all members.