Land Use Policy & Activities
1000 Friends of Wisconsin was founded in 1996 in order to become the citizens' voice for sound land use planning. The goal was to protect Wisconsin's quality of life, natural resources and cultural heritage from the effects of sprawl and uncontrolled growth.
Smart Growth
In October 1999, the State of Wisconsin enacted the most ambitious land use legislation in decades – the Wisconsin Comprehensive Planning Legislation or Smart Growth law.  The law ensured that by 2010, every city, village, county and most towns in the state would be guided by a comprehensive plan developed with the input of local citizens.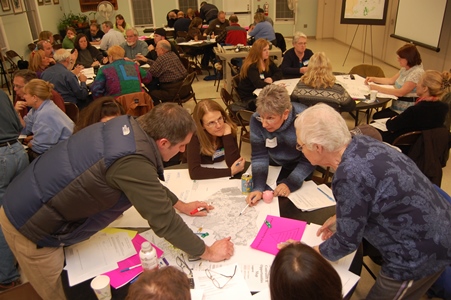 Working Lands
1000 Friends was a key partner in the development of Wisconsin's Working Lands Initiative, with the goal of preserving farmland for future generations.