New interactive map grades local roads by State Assembly District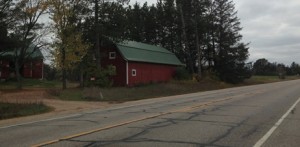 Calling the state of local roads "deplorable", 1000 Friends of Wisconsin today unveiled an interactive map that shows the condition of local roads by state assembly district.  The site goes on to encourage users to contact their state representative and tell them to stop spending so much on freeway expansion and return the money to local communities for local transportation needs.
"Over one third of the local roads in Wisconsin are in poor shape.  There is only one reason for this deplorable condition: too much of the transportation fund is being spent on freeway expansion projects," said Steve Hiniker, Executive Director of 1000 Friends of Wisconsin.
Noting that 75% of the local roads in one state assembly district are in not in good condition, the land use group said no new taxes are needed to fix local roads.  Simply slowing down or halting new expansion projects would free up enough money to help communities address local transportation needs – as well as save taxpayers hundreds of millions of dollars.
"Wisconsin is over-building its freeway system.  We are expanding highways in areas where traffic has been decreasing for over a decade.  It's time for legislators to stand up to the road building lobby and say "Enough! No more expansions now," added Hiniker.
1000 Friends of Wisconsin noted that traffic projections by the Wisconsin DOT have been wrong every year for the past decade on most proposed major highway expansion projects.
The land use group also took exception to a bill proposed by Representative Dean Knudson and Senator Tom Tiffany that would allow counties to impose a half cent sales tax to pay for local roads.
"We don't need new taxes for local roads. We already pay enough in gas taxes, auto registration fees and property taxes to fix all of the local roads in the state and to adequately fund transit.  The problem is that the legislature can't say no to the highway lobby that wants more freeway expansion."
"It's time for the legislature to get its transportation spending priorities right.  Fix it first.  Fix local roads and state highways.  Don't pay more to expand them when we are driving less," concluded Hiniker.
#####
Link to interactive map by state assembly district: https://1kfriends.org/local-road-conditions/