#3 – La Crosse Municipal Transit – Embracing the Future
La Crosse continues to be a transit leader in Wisconsin. Recently, the City's transit manager, Adam Lorentz said they are trying to get as many rides as possible on their fourteen new buses. Pre-pandemic, La Crosse averaged a million rides a year and they are hoping grow that number post-pandemic. Better yet, two of those fourteen new buses are electric. "The growth of zero-pollution transportation offers us an opportunity to improve the air we breathe and reach sustainability across the country. But electric buses will also be a game changer for the City of La Crosse — providing significant future cost savings, job creation and reduction in air pollution" said Lorentz.
In 2019, La Crosse's City Council pledged to reduce emissions and back the Paris Climate Accord. Then Mayor Tim Kabat said, "This has been in the works for the last couple of years, really trying to reduce and ultimately eliminate our need for fossil fuels when it comes to our city operations, our building needs and what we need for fuel for our transportation fleet." La Crosse's ongoing commitment to the transit and electric buses will support local economic growth and have positive climate impacts. Wisconsin needs more innovative leaders, like those in La Crosse who strive to meet both local needs and address climate change. Three cheers to the City of La Crosse!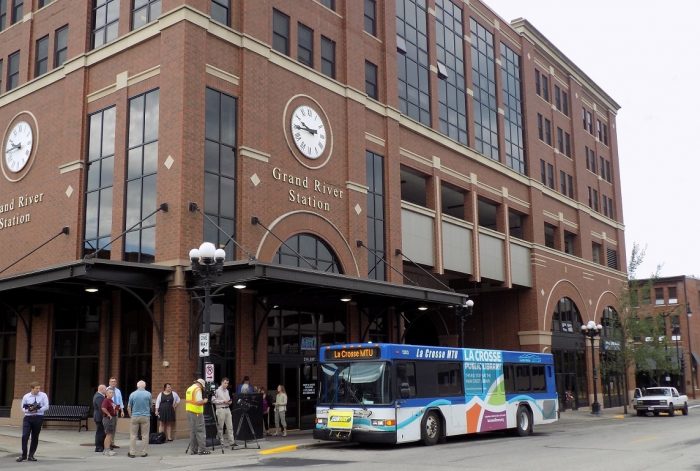 Check out our previous entries in the Forward Thinking series:
#2 – City of Racine – Embracing Commuter Rail
#1 – Bayfield County – Fixing Local Roads and Building Electric Vehicle Infrastructure in Rural Wisconsin